Samsung AC Repair, Maintenance, Installation Service in Dubai [050 726 4532]
BreezeCool is a Dubai-based HVAC servicing company that offers installation, repair, maintenance, and spare parts replacement services for Samsung air conditioners on the same day of service request. We have skilled and trained technicians who are acquainted with the ins and outs of Samsung-manufactured window, split, and central air conditioning systems.
Call us at 050 726 4532 and have any type of Samsung AC-related problem professionally resolved anywhere and anytime in Dubai.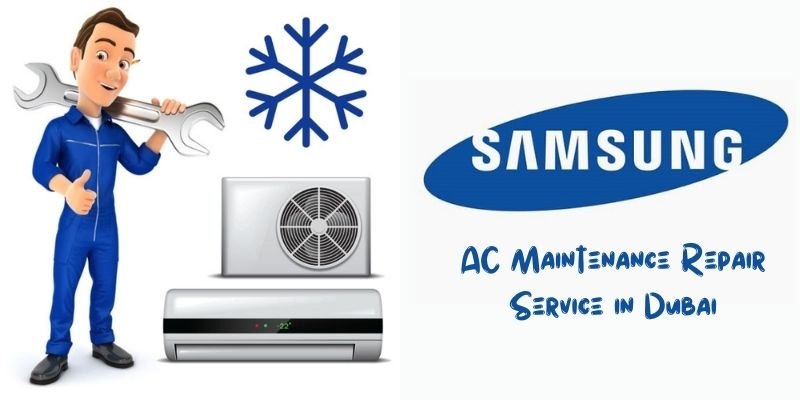 Samsung AC Maintenance Service in Dubai
Maintenance of the AC is important to keep the air conditioner running perfectly. In Dubai, summer temperatures often hit up to 50°C throughout the day. It is, therefore, necessary to keep your AC in good enough condition for cool n' comfortable summers.
Routine maintenance is important for Samsung-made air conditioners, as are all other AC models. This includes intake filters, condenser fines, and evaporator coils are examined and washed; the leaks and loosened components are fixed; the refrigerant gas is inspected; and the moving components are lubricated.
Want to book maintenance for Samsung AC in Dubai? Dial 050 726 4532 to get your Samsung air conditioners serviced to brand new condition!
BreezeCool provides reliable maintenance and technical support for Samsung ACs. With a 100 percent consumer satisfaction pledge, our HVAC experts conduct all manner of AC repair and servicing work. First, we perform a thorough analysis of your window or split AC, then report to the owner in detail on what needs to be fixed, and then continue with the maintenance + service activities.
Samsung AC Repair Service in Dubai
AC problems may be experienced at any hour of the day. Although the compressor fails most of the time, often even a dirty air filter, evaporator coil freeze, or a faulty thermostat can affect the cooling performance of the air conditioner.
BreezeCool Dubai AC repair company offers emergency repair services for Samsung-made air conditioners. Our HVAC technicians are 24/7 available to be deployed at your service. We do all types of AC repairs, including fixation of window, split, central, portable, and ducted AC units. Plus, we have a complete stock of spare parts available at wholesale rates for Samsung air conditioners. This ensures timely emergency fixes at any hour of the day or night.
Need the most reliable UAE Samsung AC repair service? Call our Dubai AC repair team at 050 726 4532 and get your home/office cooling systems.
Samsung AC Compressor Troubleshooting
BreezeCool is in partnership with one of Dubai's best Samsung AC compressor suppliers. And the cherry on top… our HVAC technicians know how to fix all types of simple and complicated compressor problems in Samsung air conditioners. Either you need to consider replacing the compressor of your Samsung AC, or you want to request emergency help with the Samsung AC compressor repair service in Dubai – BreezeCool is just a call away.
Refrigerant Recharge Facility for Samsung Air Conditioner
It is common for an air conditioning device to lose its cooling capacity after years of service. The lower cooling effect is primarily due to gas leakage or insufficient coolant. Experiencing a related issue? BreezeCool, providing the best AC gas top-up service in Dubai, provides Samsung AC refrigerant charging as well. We have company-recommended refrigerant variants for all Samsung-manufactured AC types.
BreezeCool is a 5-star rated AC Repair and Maintenance enterprise. We are headquartered in Dubai, UAE, and have many years of experience in HVAC. If you have a Samsung air conditioner and need any kind of service at your doorstep, please contact us. We are professionals who can take care of all your inquiries and resolve the problems that might have arisen in your Samsung Air Conditioning system.