Air Conditioner Replacement Service Dubai for Homes/Offices
Fill The Online Form OR Contact Us @: 050 726 4532
A single mistake in the evaluation or installation of the AC unit can make your money go down the drain... so better take the services of Dubai's most reliable AC replacement and installation service provider!
Book AC Replacement Service in Dubai
If you think your HVAC system is beyond repair and needs a replacement, turn to BreezeCool for efficient AC replacement and installation services in Dubai. Our AC experts specialize in HVAC units and act as a perfect knowledge center. If you're not sure what unit to buy or where to mount it, BreezeCool will be glad to support you with its high-quality AC replacement services in Dubai.
Dubai is a blazing hot city, so an ideal Air Conditioning unit is a necessity rather than a luxury. The model of air conditioner you're purchasing isn't the only essential element of the operation; you'll still need to be sure it's correctly assembled and installed to achieve the maximum performance.
BreezeCool, with its years of expertise and a team of trained experts, has the requisite qualifications and training to inform you about which unit to buy and provide 100% satisfaction guaranteed installation service to ensure that your new AC unit provides more productivity and comfort in your home.
Want the best compatible AC unit for your home or office? Want someone who can configure the air conditioning system with utmost perfection and excellence? The best AC repair and operation business in Dubai is just an appointment away. Get in touch with our 24/7 support staff for fast and best AC replacement service anywhere in Dubai.
Dubai's BEST
Replacement Service!
AC Replacement Service in Dubai: What To Expect?
An air conditioner replacement service is a service that you arrange with an HVAC expert to evaluate your space, get recommendations on the best compatible AC, and then get your old AC unit replaced with a new AC unit, as recommended by the HVAC expert. This will also require some changes and tweaks to the room where the AC will be mounted so that your newly installed air conditioning system offers you optimum cooling performance.
Replacement service for air conditioners is a service where you arrange with an HVAC expert to evaluate your room, get recommendations on the best suitable AC, and then replace the old AC device with a new AC unit, as suggested by the HVAC expert. This will also require some changes and tweaks to the room where the AC will be mounted so that your freshly installed air conditioning system offers you optimum cooling performance.
Finding when to substitute your home or office's cooling system and which air conditioning system to purchase is a tough challenge. An incompatible and improperly installed AC device would not only deliver below-average cooling output but also run high energy bills and may require frequent maintenance works.
BreezeCool has accredited AC specialists who carry their years of experience to work and implement modern methods to guarantee that your newly installed AC device performs at peak performance.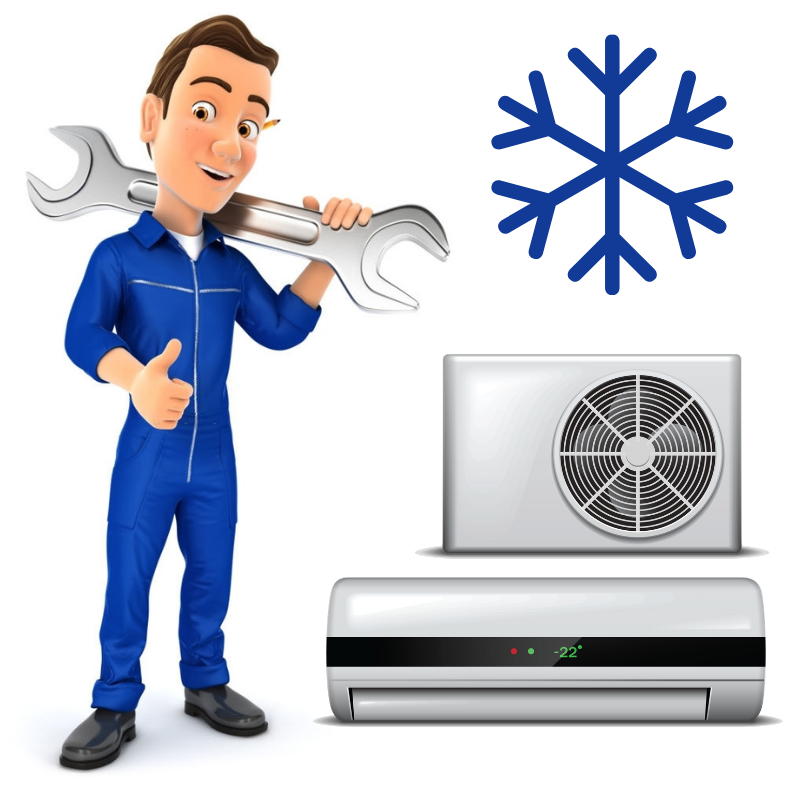 What Is The Average Length Of An Air Conditioning Replacement?
The average AC replacement can take anywhere from 8 to 14 hours. The service duration is also dependent on the job type - for example, how many AC's you want to get installed, is there complex ductwork included, etc. Our experts will analyze your job type and then provide you with an appropriate time frame for the installation service.
Is there something that needs to be done via the client's end?
There are a few duties that you can handle before the general contractor has arrived that can speed up the AC replacement and installation process.
1). Clear the site of the installation of your AC system so that the technician has easy access to the place.
2). Please make sure that the pets are caged and removed from the location of the installation.
3). Create an extra space in your yard or driveway for the installation team. You can shift your vehicles to encourage the AC installation team to park as near as possible to your residence.
4). We recommend moving valuables such as antiques and irreplaceable objects to a safe location.
5). Our staff may also protect all floors of the relevant work areas by putting on cloths and/or protective tape. Next, furniture and other household items may be transferred to a safe location outside the work area.
6). Due to the likelihood that dust can be produced during installation, heavy furniture and other non-moving household items should be covered with plastic sheet or cloth.
Our team will bring in their equipment and begin the job only after checking that all flooring and household supplies are secured.
Do you offer customer satisfaction guarantee?
The installation team's task is not done until they feel you're totally satisfied. If you're not fully pleased with your installation, you're protected by our 100% satisfaction guarantee.