Air Conditioner Repair Service in Dubai
Fill The Online Form OR Contact Us @: 050 726 4532
Book AC Repair Service in Dubai
The hot and humid weather of Dubai can leave you frustrated. If you are facing issues with your air conditioning system, it is important to get it inspected immediately. It is never a good idea to leave your air conditioner as it is because it can lead to various AC problems. Getting AC repair Dubai service from time to time will allow the technician to diagnose and resolve any ac problems before it is too late.
If you are looking for a trusted company for all AC maintenance Dubai services at reasonable prices, you have come to the right place! Our professional technicians have vast expertise and skills to deal with any kind of AC problem. No matter how big or small your air conditioner issue is, our experts will inspect and diagnose the issue right away and make sure to repair it in just one visit.
Let us walk you through the signs that your HVAC system needs repair service:
1) Warm Air: If the vents are blowing out warm air, the reason might be the restricted airflow, which needs to be checked by an expert.
2) Poor Airflow: Another major sign that asks for instant AC repair Dubai service is the insufficient airflow that can be due to blocked ducts or filters.
3) High Electricity Bills: If you are suddenly facing high HVAC bills, this is a clear indication that your HVAC is having issues, therefore, consuming energy.
4) Water leaks: Do not ignore any water leak signs and get in touch with expert technicians at your earliest.
5) Bad Odors: Last but not least, if you are facing unpleasant odors from your AC system, you need to immediately contact a professional team for duct cleaning and microbial growth removal.
Types Of AC Repair Jobs in Dubai: Here's What We Can Do?
We fix almost any kind of AC repair at BreezeCool—you name it, we do it! Our highly skilled AC technicians depend on state-of-the-art technologies and facilities to always deliver excellent service.
✔️ Refrigerant Replacement
✔️ Thermostat Repair & Replacement
✔️ Duct Repair & Maintenance
✔️ High-velocity Unit Repair
✔️ Heat Pump Repair & Replacement
✔️ 24-hour Air Conditioner Repair
✔️ Central AC System Repair
✔️ Split AC Repair & Maintenance
✔️ Window AC Repair & Maintenance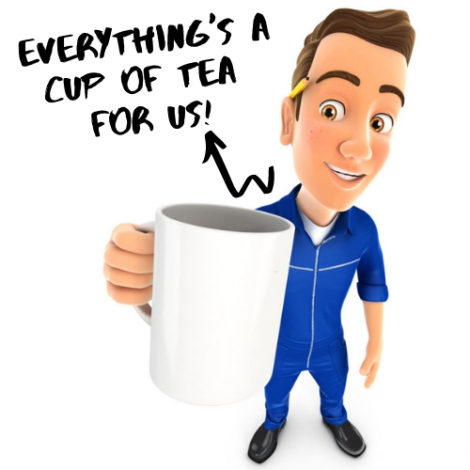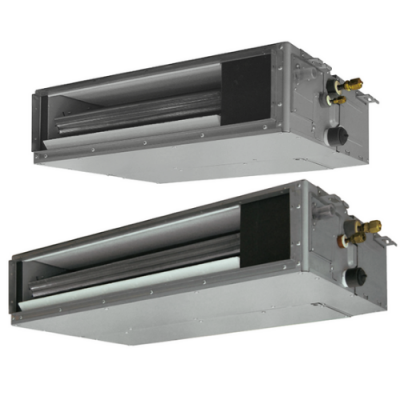 Fixing AC that Blows Warm Air
If your air conditioner is running, but it does not provide cold air, the airflow may be congested. Or it might not have an adequate refrigerant. Our specialists will repair all sorts of issues that are causing your AC to throw hot air. This involves detecting and repairing coolant leakage, filling the unit with an appropriate amount of high-quality refrigerant, and thorough cleaning of clogged air filters and dusty condensers.
Fixing AC that Won't Turn ON
There may be several reasons as to why your central AC system is not turning ON: a blown circuit breaker, incorrect thermostat presets, a malfunctioning switch, or a "filled-to-the-brim" condensate drain pan. You can trust the professionalism and competence of BreezeCool. We're 100% going to fix the AC that isn't going to turn on.
Fixing AC Not Blowing Enough Air
If your air conditioner isn't blowing cold air, there's usually a blockage or malfunctioned component somewhere in your AC device. Our staff will inspect your air filter, guarantee that the vents are clean, examine the whole ductwork, and do all to instantly fix the issue.
Repairing Worn Out Fan Belt
Does the AC system generate a squealing noise? This generally means that the fan belt is worn out. Our team of professional and skilled technicians will reliably diagnose "AC fan belt" problems and work efficiently to fix them.
Repair/Replace Faulty Compressor
If your air conditioner isn't blowing cold air, there's usually a blockage or malfunctioned component somewhere in your AC device. Our staff will inspect your air filter, guarantee that the vents are clean, examine the whole ductwork, and do all to instantly fix the issue.
Fixing Frozen Evaporator Coil
Continuous activity throughout the day, low refrigerant level, weak circulation, and other factors can contribute to a frozen evaporator coil. This causes the outgoing air supply to feel hot. Switch off the air conditioner and call our experienced technicians to enable potential repairs and avoid a frozen coil.
Air conditioners can sometimes spill or drip unnecessary water. When you find this with your device, either it is due to a malfunction of the condensate pump or lack of regular maintenance. In any case, fixing is easy and typically takes no more than an hour.
Fixing Clogged Condensate Drains
Algae, dirt, insect nests, and other debris may choke the condensate drain over time. Our air conditioning technician will wash the entire system and use an algaecide to avoid future blockages.
Air conditioning systems circulate the air in the building. With time, smell and odor settle on the cooling coils. The unit extracts moisture from the environment, so there is bacteria accumulation that can only be eliminated by professional chemicals under the supervision of experts. Getting the systems serviced periodically is a sure-fire means of removing certain foul smells.
If the air conditioner starts to sound louder than normal, it's either a damaged fan or a condensate device. Both are simple to repair or replace, but it's crucial to be vigilant with these fixes to avoid any device disruption.
100% Reliable Dubai AC Repairs By Technicians You Can Trust
BreezeCool is a leading AC repair company in Dubai with vast expertise in the handling of different forms of air conditioning systems. We can accommodate many types and sizes of ACs, including Split-System Central Air Conditioners, Packaged Central Air Conditioners, Ductless Mini-Split ACs, Multi-Split ACs, Hybrid ACs, Heat Pumps, Portable Systems, and all products.
Our AC repair and maintenance facilities are not limited to households. We offer facilities in a number of infrastructures, including clinics, malls, cinemas, industrial centers, stores, offices, and other sites.
Urgent AC Repairing Service in Dubai
BreezeCool responds to customer calls more effectively than other AC repair firms in Dubai.
We service several sites around the UAE and have a great squad of technicians ready to be deployed to your house.
Because of the number of customers we handle on a regular basis, we have a broad inventory of AC parts immediately available to us.
Our mechanics arrive in complete equipment-loaded trucks so that they can perform all sorts of AC repairs on the first call. Rather than waiting for the component to come in, we'll urgently repair your AC in Dubai – instantly and that too at affordable prices!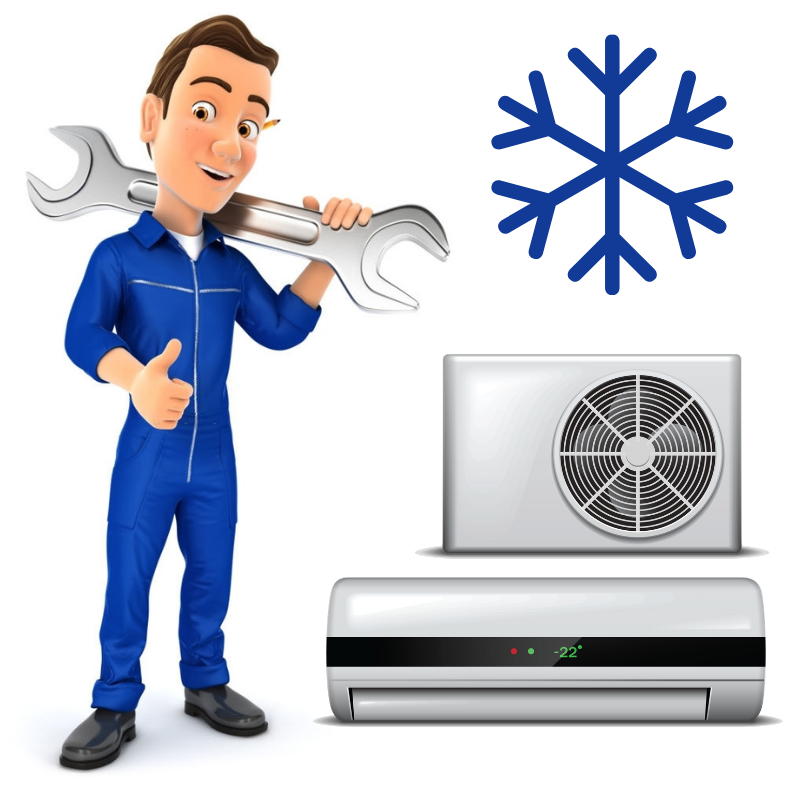 Trust the 24-Hour Available Experts to Repair Your AC in Dubai
BreezeCool is among Dubai's top AC repair businesses with an established reputation that offers you 100% satisfaction. And the efficiency of our technicians is one of the most critical aspects that distinguish us from the majority of the air conditioning repair companies in Dubai.
Our repair technicians are skilled, qualified, and experienced in all models and make of HVAC systems. With monthly community discussions and training, our engineers stay up-to-date on innovative products, device designs, and new operation techniques. Through constantly upgrading their skills, they feel positive about their work.
We know what the air conditioning or heating system feels like that doesn't function properly. It's awkward and exhausting to be around your faulty unit when you need it the most during hot summer days. Our technicians are qualified and accredited to repair any problems you have. With over 10 years under our belt, we've come across hundreds of repairs. Latest AC or old AC, our mechanics will get the problem resolved the first time.
⭐ Commercial & Residential Dubai AC Repair @ Cheap Service Rates
When you contact us for AC repair services, you can get timely, competent assistance on a broad variety of repair-related problems. After we've diagnosed the issue, we'll send you accurate, upfront written pricing before we start the work. We bill based on the work itself, not the hour, which ensures that the amount you are informed earlier is the price you are charged, period. We also give the same day service at no additional charge and our Dubai AC repair services are backed by 5-star ratings from 99% of clients.
⭐ Looking For Emergency AC Repair Dubai Near Me? Contact Us Right Now!
At BreezeCool, we're available 24/7 to offer AC repair service anywhere in Dubai and nearby zones. We bill for the work, not the hour, and there's never an overtime charge. Before beginning repairs, we'll clarify all the available options so you can decide what's right for you. Our air conditioning repair professionals are certified and licensed, and we offer a 100% customer satisfaction guarantee. Since we support and repair all AC brands and models, you can place your absolute confidence in us to carry out your AC repair job professionally.